UAE a GREAT PLACE to LIVE !
UAE-Property is a vital resource center for property investors.

Buying or selling a property in UAE? Foreign investors are allowed to own a real estate in UAE but prudence and research are required when it comes to land titles and ownership.
Join our community of investors who have purchased property in UAE and made a healthy returns.
Get advice on relocation and issues like land titles,freehold ownership, taxation, UAE mortgages and more ...
Join the UA-Property.org today ...


click for more
Real Estates offer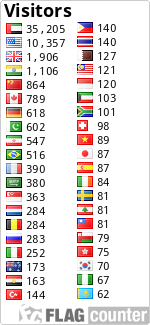 (since 2011 Aug)
Tanaro
Start Date :
Handover Date : 2009
Location :

The Views

Tanaro is an especially striking building, drawing on Mediteranean influences with arched windows, expansive sundecks and terracotta facades. It offers views over the Emirates Golf Course and the Water Canal.

Tanaro offers more than a wonderful community, stunning home and superior way of life to the people that choose to call it home. It's a place where everything comes together to provide a way of life you've always aspired to lead. From the quiet tree-lined walkways to the vibrant shopping you can enjoy, to the view that greets you from your apartment each day, to the opportunity to work only minutes from where you live - Tanaro is your chance to enjoy an experience that will change the way you live forever. It comprise of ground + 24floors with 250 units, studio,1,2 and 3 Bedrooms.

Unit Size: 445 - 1610 sq.ft.
Project completion: 2009




Tanaro in Market :

(Reference : Gulfnews.com)