UAE a GREAT PLACE to LIVE !
UAE-Property is a vital resource center for property investors.

Buying or selling a property in UAE? Foreign investors are allowed to own a real estate in UAE but prudence and research are required when it comes to land titles and ownership.
Join our community of investors who have purchased property in UAE and made a healthy returns.
Get advice on relocation and issues like land titles,freehold ownership, taxation, UAE mortgages and more ...
Join the UA-Property.org today ...


click for more
Real Estates offer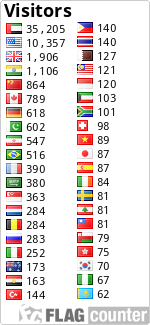 (since 2011 Aug)
presence...

In today's high tech digital world,you can easy to find any property in dubai, ajman, abu dhabi, sharjah, ras al kheimah, umm al quwain, fujairah.


read more
UAE-Property.org offers a variety of services that can be performed or integrated into new or existing sites.
Secure data transmission
read more